News: Prof. Feng received the 2023 Brillouin Medal. See News [PDF]

.
---
Welcome To The Multiscale Energy Transport, Conversion, and Storage (MEX) Lab
---
Our Mission:
Our overarching goal is to push the frontiers of energy transport, conversion, and storage to extremes. Our research is interdisciplinary, covering Physics, Energy, Materials, Nanotechnology, and Environment. Specially, we aim to solve the long-standing challenges in ultra-high temperature materials development and thermal management, semiconductor materials development and interfacial thermal management, thermoelectric and thermal functional materials development, thermal insulation and energy-saving technology development, etc.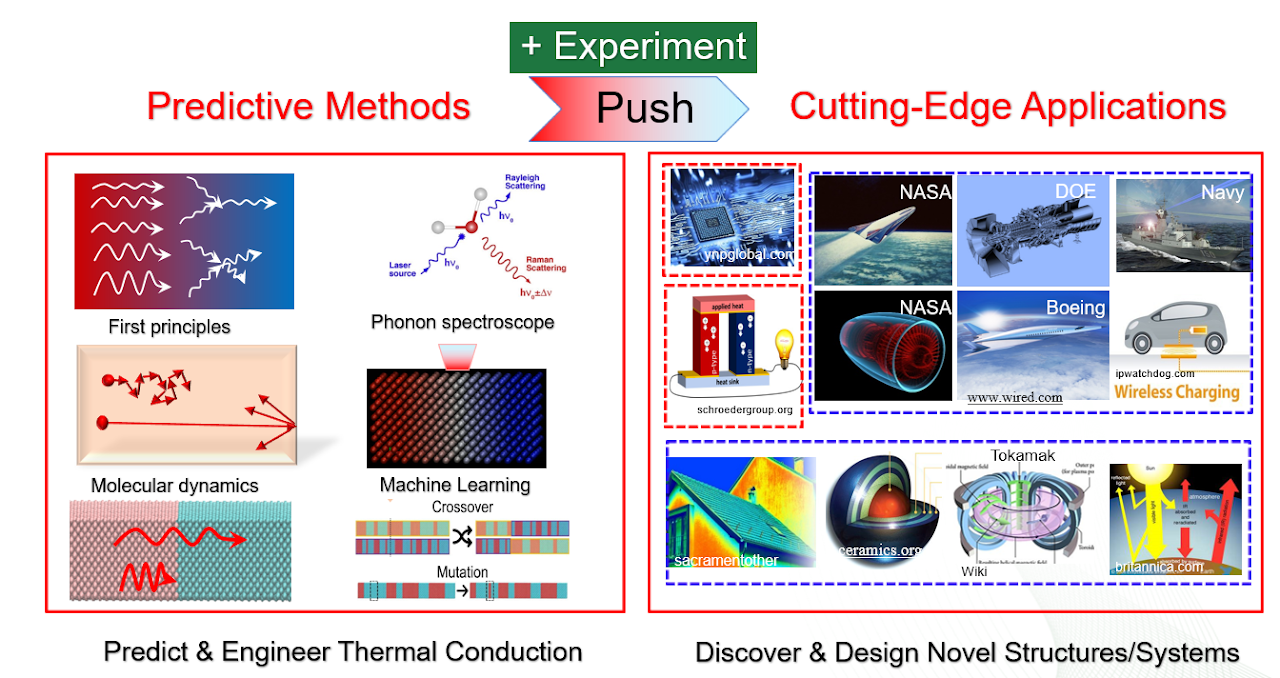 ---
Research Interests:
We aim to gain a fundamental understanding and push the boundary of thermal energy transport, conversion, and storage to extremes. To realize this target, we develop novel, accurate, and multiscale simulation models and methods based on first principles, molecular dynamics, finite element analysis, and machine learning. Combined with materials syntheses as well as microstructures and thermal properties characterizations, we are able to validate the models and guide the designs for various applications, including but are not limited to,
Ultra-high-temperature thermal transport
Interfacial thermal transport in solid heterostructures
Thermal barrier coatings
Thermal insulation materials & building energy efficiency
Thermal management of power electronics
Thermoelectric energy harvesting